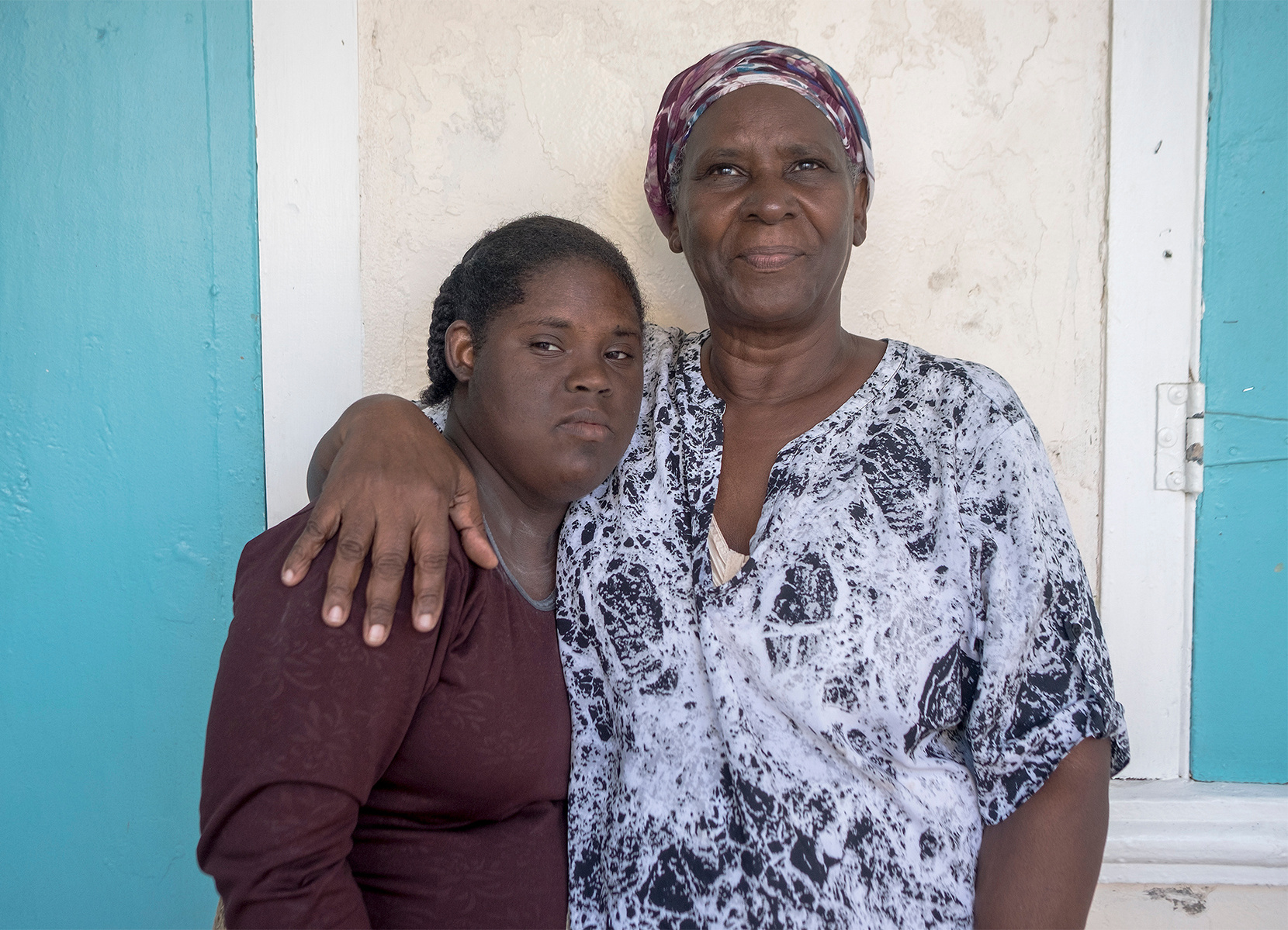 "When the doctor told me about it I did not know what it was. I went out and bought an education book and a constitution book. She was born under the Dominican constitution and she needs special education and protection under the law."


Doreen has been educating herself about down syndrome since her daughter Bianca was born 23 years ago.
Without any payment or financial help she regularly gives talks on the radio, arranges meetings in all ministries possible, and with the prime minister. She is in contact with UNICEF and other NGOs. She founded the non-profit organization called Dominica National Down Syndrome Society but her work facing challenges from all levels. She has given up everything to advocate for people with down syndrome and to get proper training for her daughter but little success she has managed to achieve in these long 23 years.
There is no education, information, not even a clear number about the affected in Dominica. In the seven health districts, there have been attempts to assess the number of people living with the condition but unfortunately, many times not even the parents can accept their child, keeping them locked in the house with total silence about their existence. We got the list from the Ministry of Health, which contained less than 50 names. Biancas' name did not even show up on it, which was a sad realization for her, again, how much the issue is neglected in the country.
Every year she tries to organize an event for World Down Syndrome Day on 21st March but besides financial problems, she is constantly facing resistance from the parents as well. She sees the solution in education with more information distributed to the general population because she thinks that the key is to know more about this genetic variety to gain acceptance of the people living with it. To raise awareness about the abilities they possess to break the myth and misconception that people with this condition are not able to do anything and can't be useful for society.
With the hurricane Maria, she has even lost her house. Except for a couple of clothes and documents, she lost everything on that night in the middle of September in 2017.
Roseau, Dominica.
January 2018.